Monday May 08, 2023
Are we witnessing the demise of the Ryder Cup?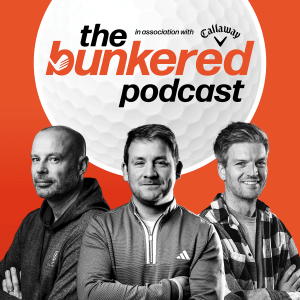 The decision by Lee Westwood, Ian Poulter and Sergio Garcia to resign from the DP World Tour means that they can never again play for or captain a European Ryder Cup team.  
Whichever way you look at it, that blows a huge hole in the side. On this week's episode of The bunkered Podcast, Michael and Bryce debate the implications of that and wonder what might happen to the event in the years to come... 
Elsewhere, Brendan Lawlor joins us to preview this week's first-of-its-kind G4D Open at Woburn. He also opens up on the social media abuse he has been subjected to recently and reveals how Padraig Harrington and Niall Horan have influenced his career. 
Elsewhere, was Phil Mickelson right to blast the USGA?  
Get all this and more! Tune in now... 
⛳️ Chat to us on social and subscribe to the magazine for the best news, reviews, comment and more from the home of golf!              
ⓣ https://twitter.com/bunkeredonline               
ⓕ https://www.facebook.com/bunkeredonline               
ⓨ https://www.youtube.com/bunkeredonline               
ⓘ https://www.instagram.com/bunkeredonline               
Get the magazine every month: https://www.bunkered.co.uk