Tuesday Sep 05, 2023
The European Ryder Cup picks debrief (feat special guest Robert MacIntyre)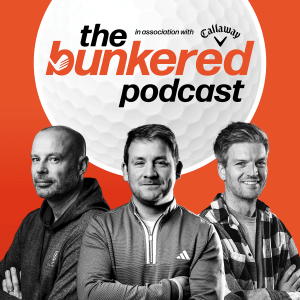 And so that's it. We now know the 12 European men who will attempt to win back the Ryder Cup from the USA in Rome in just a few weeks' time.  
One of those players, Robert MacIntyre, joins this week's episode of The bunkered Podcast to reflect on "the worst week" of his life and to look ahead to his date with destiny at Marco Simone & Country Club at the end of the month. Spoiler alert: he's itching to get going. 
Elsewhere, Michael, Bryce and Alex assess each of Luke Donald's six picks. Did the skipper get it right or is there anybody who ought to have been chosen by him? And which singles match-ups would the guys most like to see? 
Plus, don't forget – The bunkered Podcast is going live the week after the Ryder Cup. Listen to find out how you can be there! 
Tune-in now!    
⛳️ Chat to us on social and subscribe to the magazine for the best golf news, reviews, comment and more from the home of golf!           
ⓣ https://twitter.com/bunkeredonline               
ⓕ https://www.facebook.com/bunkeredonline               
ⓨ https://www.youtube.com/bunkeredonline               
ⓘ https://www.instagram.com/bunkeredonline               
Get the magazine every month: https://www.bunkered.co.uk/suboffer