Sunday Apr 10, 2022
The Masters Commute - Round 3 Recap - LIVE from Augusta National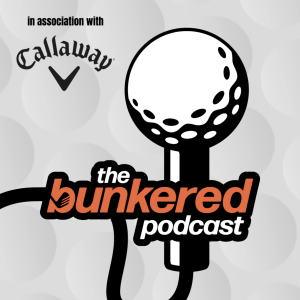 Masters Sunday is upon us and it promises to be every bit as thrilling as ever.
Can Scottie Scheffler convert his 54-hole lead to win his first major? Will Aussie Cam Smith spoil the party and steal the Green Jacket for himself? Or will somebody else burst out of the pack to win?
Michael is joined by special guest Diane Balas to chat about all of the action so far and look ahead to the final round.
Plus, Diane reveals what it's like to cheer on a family member - her brother, Russell Knox - in The Masters and there's an ice-cream drama that needs to be acknowledged.
Listen now!
⛳️ Chat to us on social and subscribe to the magazine for the best news, reviews, comment and more from the home of golf!      
ⓣ https://twitter.com/bunkeredonline       
ⓕ https://www.facebook.com/bunkeredonline       
ⓨ https://www.youtube.com/bunkeredonline       
ⓘ https://www.instagram.com/bunkeredonline       
Get the magazine every month: https://www.bunkered.co.uk