Friday Sep 15, 2023
The Solheim Cup preview episode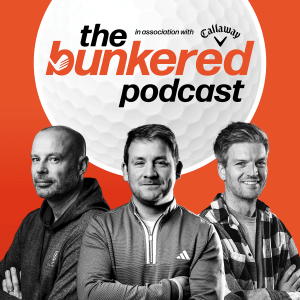 The 18th edition of the Solheim Cup is about to get under way at Finca Cortesin in Spain and yup, we're very excited!
On this week's episode of The bunkered Podcast, Michael, Bryce and Alex preview the action. Why does the Solheim attract more controversy than the Ryder Cup? Who are the players to watch out for? And has US captain Stacy Lewis already made an almighty blunder?
Elsewhere, the guys discuss Shane Lowry's passionate defence of his Ryder Cup captain's pick, ponder Rory McIlroy's claims about an Open Championship in the Republic of Ireland, and Bryce reveals his dream Pro-Am partner. Spoiler alert: she makes absolutely dreadful movies.
Don't forget, the first-ever bunkered Podcast LIVE, presented by Eden Mill, takes place at Drygate in Glasgow on October 5. Get your tickets now before they sell out at www.bunkered.co.uk/podcastlive.
⛳️ Chat to us on social and subscribe to the magazine for the best golf news, reviews, comment and more from the home of golf!           
ⓣ https://twitter.com/bunkeredonline               
ⓕ https://www.facebook.com/bunkeredonline               
ⓨ https://www.youtube.com/bunkeredonline               
ⓘ https://www.instagram.com/bunkeredonline               
Get the magazine every month: https://www.bunkered.co.uk/suboffer