Wednesday Aug 30, 2023
The US Ryder Cup picks debrief!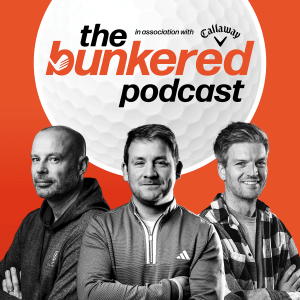 So, we now know the identities of the 12 men who will contest the 2023 Ryder Cup on behalf of the United States of America... and not everybody is happy! 
On this week's episode of The bunkered Podcast, Michael, Bryce and Alex take a closer look at the wild cards handed out by Zach Johnson this week.  
Has Justin Thomas done enough to justify his nod? Is Brooks Koepka's pick a win for LIV? How must Cam Young be feeling? And should Bryson have been in the mix? 
Elsewhere, there's chat about how the European team is shaping up and a full recap of the PGA Tour season that ended last week. Spoiler alert: the guys don't like the Tour Championship. At all. 
Oh, and keep your ears peeled for a very, very special announcement... 
Tune-in now!   
⛳️ Chat to us on social and subscribe to the magazine for the best golf news, reviews, comment and more from the home of golf!          
ⓣ https://twitter.com/bunkeredonline              
ⓕ https://www.facebook.com/bunkeredonline              
ⓨ https://www.youtube.com/bunkeredonline              
ⓘ https://www.instagram.com/bunkeredonline              
Get the magazine every month: https://www.bunkered.co.uk/suboffer