Wednesday Apr 27, 2022
What it's like to play the Old Course at St Andrews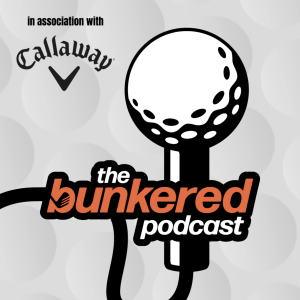 This summer, the world's best male golfers will descend upon St Andrews for the 150th staging of The Open Championship.
In anticipation of that, we sent Michael to play the Old Course and, on this week's episode, he gives a full debrief on the experience. If you've ever wondered what it's like to peg it up on the most famous course in the game - the 'Home of Golf', no less - this is the podcast for you.
Elsewhere, is a Phil Mickelson comeback imminent? What next for the LIV Golf Invitational Series? And what would be your first golf purchase if you were as loaded as Elon Musk?
It's all on this week's episode!
⛳️ Chat to us on social and subscribe to the magazine for the best news, reviews, comment and more from the home of golf!      
ⓣ https://twitter.com/bunkeredonline       
ⓕ https://www.facebook.com/bunkeredonline       
ⓨ https://www.youtube.com/bunkeredonline       
ⓘ https://www.instagram.com/bunkeredonline       
Get the magazine every month: https://www.bunkered.co.uk